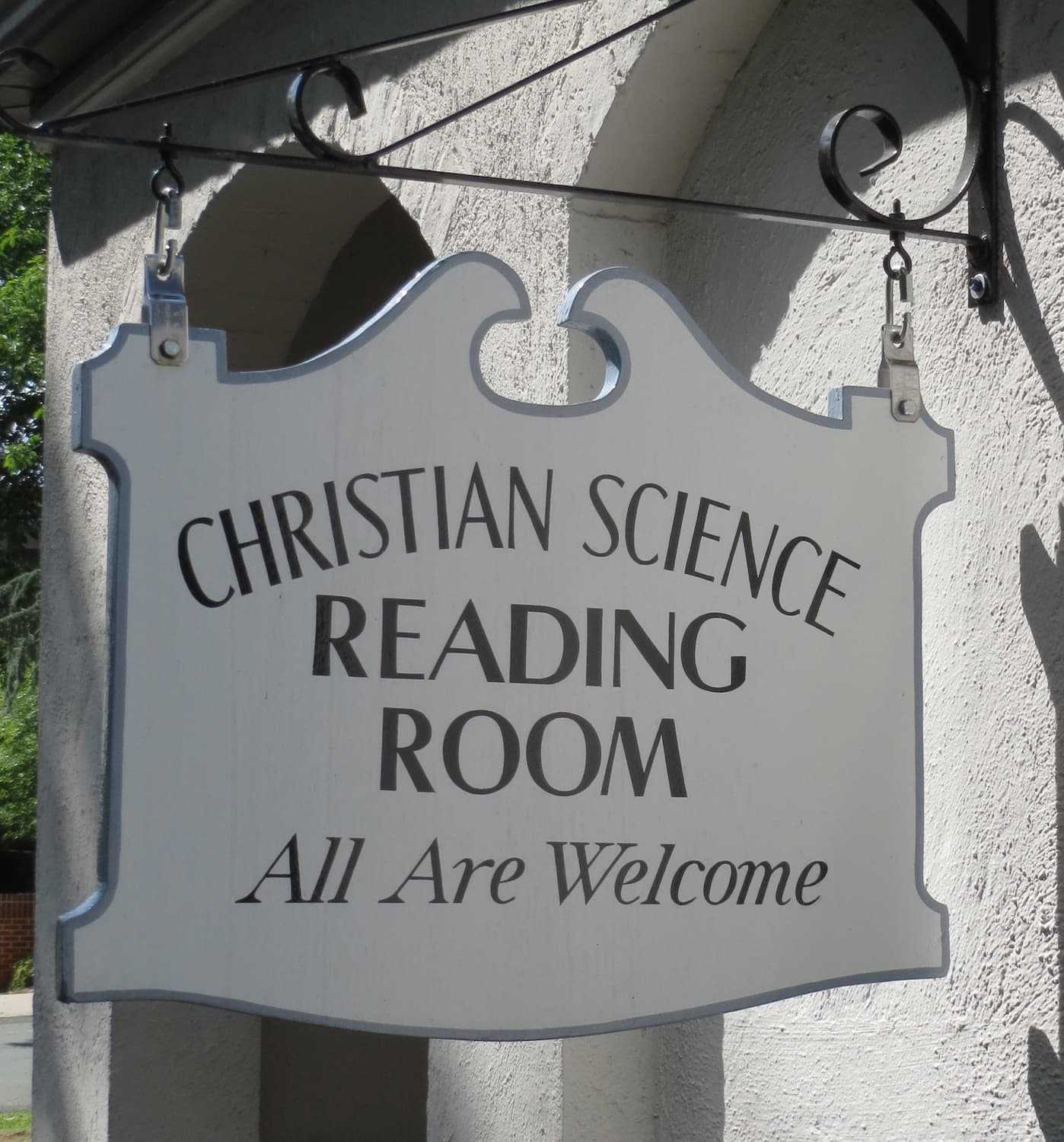 Reading Room
The Reading Room is located in the lower level of the church, off the rear parking lot. It  is open Tuesday and Thursday from 12 p.m.-3:00 p.m. and Wednesday from 6:00-7:00 p.m. It is also open after church on Sunday. SUMMER  HOURS (June, July, and August), it is open Monday, Wednesday (4 -7:!5 pm) and Friday only. Closed July 4th.  Feel free to stop by to study, research, browse products or simply ask a question. Call or e-mail us if you have any questions:
(434)-295-4026 or
readingroom@christiansciencecville.com.

Parking spaces are adjacent to the Reading Room.