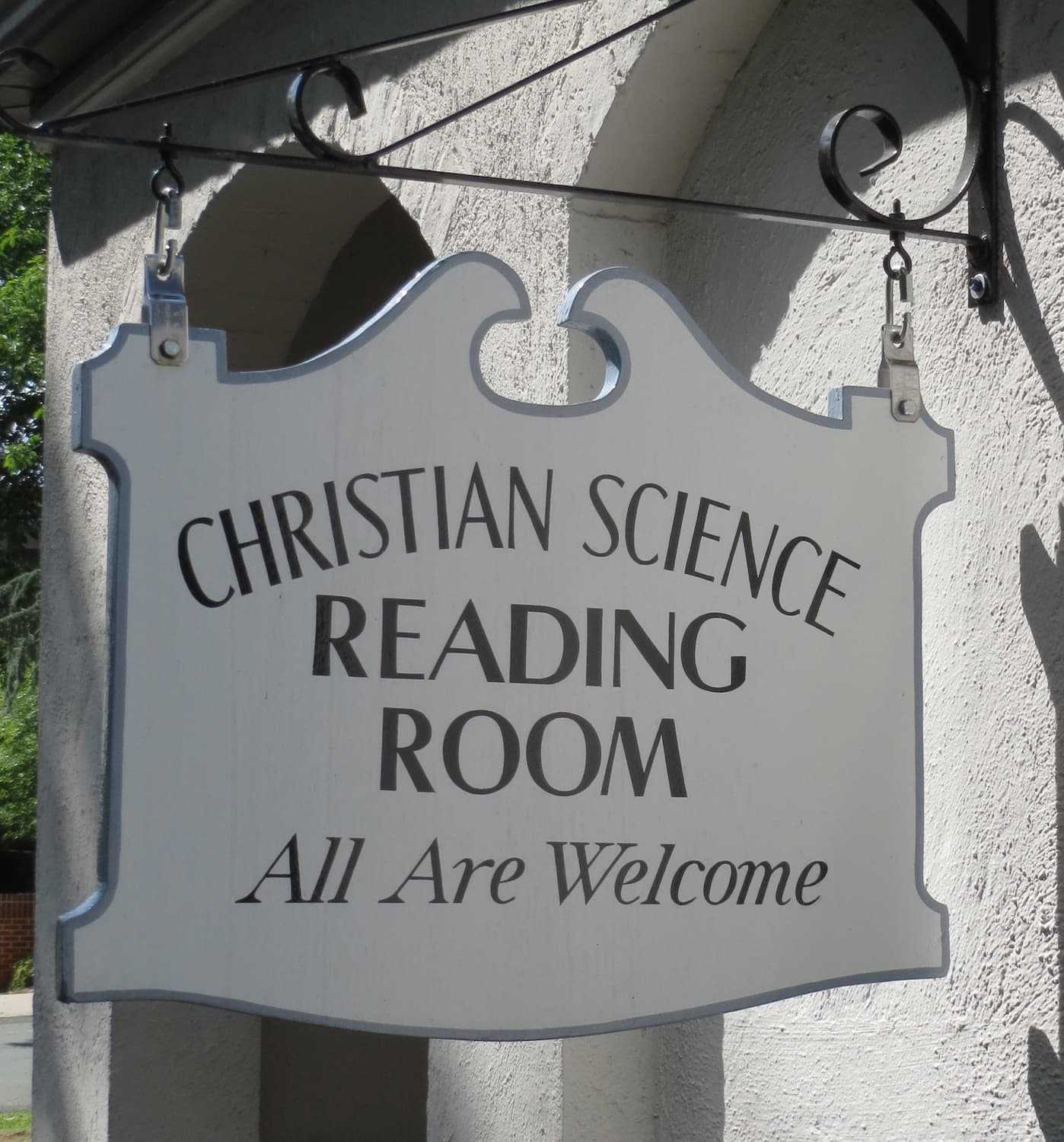 Reading Room
Our Reading Room, located in the Sunday School addition, is a quiet place for study and prayer. If you have questions about Christian Science, the librarian will find the resources you need to find answers. Feel free to stop by, even just to browse products!
The Reading Room is closed. Please call 434-409-7609 for sales & questions.
---
Hours:
Monday:
Tuesday:
Wednesday:
Thursday:
Friday:
Saturday:
Sunday:
We can also open the Reading Room by appointment.
Contact us: 434-295-4026 or readingroom@christiansciencecville.com
The following products are available for sale or loan:
Bibles, Bible translations and concordances
Science and Health with Key to the Scriptures, the Christian Science textbook

Copies also available in Spanish, Portuguese, Russian, German, Greek, Czech, Swedish, Norwegian

Other writings by Christian Science founder Mary Baker Eddy
Pulitzer-winning weekly newspaper The Christian Science Monitor
Weekly and monthly Christian Science magazines Sentinel, Journal, Herald
Inspirational music on CD and cassette
Children's books
There is designated parking in the rear.